BENGAL PRIDE AWARD 2021 FELICITATES 100 ACHIEVERS AND BUSINESS LEADERS FROM EAST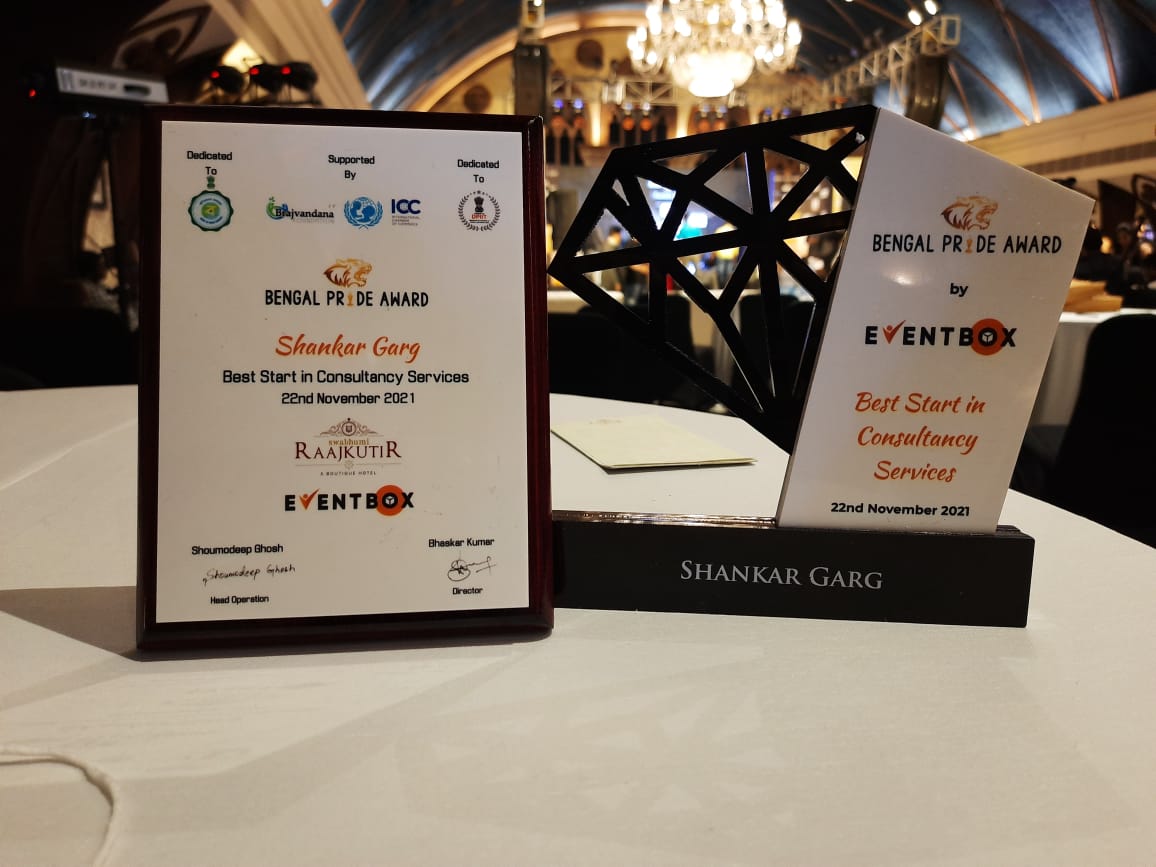 New Delhi [India], November 27 (ANI/SRV): On 22nd November, Bengal Pride Awards 2021 organised by Eventbox, in association with Brajvandana Foundation, UNICEF and International Chamber of Commerce felicitated over 100 young achievers and business leaders for their remarkable contributions and stellar career graph.
Eventbox, an entity under the umbrella of social enterprise Brajvandana Foundation, held the auspicious event celebrating and encouraging the success of young and established entrepreneurs at Raajkutir Swabhumi, Kolkata.
The award night was graced by dignitaries including - Javed Ahmed Khan, Ministry of Disaster Management; Shashi Panja from the West Bengal State Ministry; Kunal Sarangi, Ex- MLA of the Jharkhand Government; Md. Ehteshamul Haque, State General Secretary - West Bengal Government TMC; Sofia Khan, TV Panelist - West TMC; Dr Shantanu Sen, MP; Sana Ahmed, Councillor - Ward No 62 and several MPs and MLAs were integral part of this grand event.
The award night was affirmatively star studded. The presence of former Miss World, Aditi Govitrikar, Bollywood legend Shakti Kapoor and sensational singer Altaf Raza added to the glory of the evening.
The core idea behind the Bengal Pride Award was to recognise, encourage and celebrate the talented and outstanding personalities who have proved themselves with their startups and initiatives. The jury identified the most deserving individuals and firms from the exemplary performers from the East and honoured them with one of the most prestigious awards of the nation.
The event was a remarkable reminder of how businesses and startups turned resilient during the recent turbulent times, and the way they have bounced back. The organiser and the founder of Eventbox, Bhaskar Kumar is an inspiring individual who aspires to recognise real talent in the business world. As a serial entrepreneur, he aims at empowering the Indian startups with potential to reach the new heights, and thereby gradually alter the economic landscape of India. He is a preacher of economic change management who wants the young entrepreneurs of the nation to represent India in the global market.
The grand event recognised the award across several categories to denote the rising leaders leading India onto the global corporate landscape. The following are the recipients of the Bengal Pride Award 2021 who proved to their resoluteness and ability to hustle even during the hardest times to build a business.
Shankar Garg (Co-Founder - Legalmantra.net), a renowned legal consultant in eastern India won the Best Startup award in Consultancy services.
Shankar Garg
(Co-Founder - Legalmantra.net)
Media Source
Business Standard - https://www.business-standard.com/content/press-releases-ani/bengal-pride-award-2021-felicitates-100-achievers-and-business-leaders-from-east-121112700392_1.html
The Print - https://theprint.in/ani-press-releases/bengal-pride-award-2021-felicitates-100-achievers-and-business-leaders-from-east/772712/
Daily Hunt - https://m.dailyhunt.in/news/india/english/ani67917250816496966-epaper-anieng/bengal+pride+award+2021+felicitates+100+achievers+and+business+leaders+from+east-newsid-n336330346?listname=newspaperLanding&topic=business&index=12&topicIndex=4&mode=pwa&action=c
Zee 5 - https://www.zee5.com/articles/bengal-pride-award-2021-felicitates-100-achievers-and-business-leaders-from-east
ANI - https://www.aninews.in/news/business/bengal-pride-award-2021-felicitates-100-achievers-and-business-leaders-from-east20211127103841/
For inquiries, call us on
+91 9836047798
Request for a callback from us